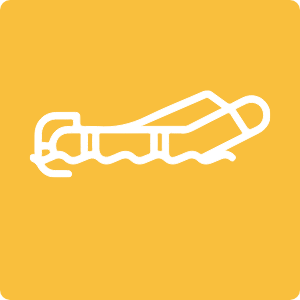 Conduct body recovery from water. Body Recovery from Water (BRW) course is a one-day classroom course. This course is aimed at those who may lead or participate in body recoveries, in particular but not limited to swiftwater environments. 
As this course uses real footage of body recoveries and decomposition, this course is not suitable for those who may find such information and viewing upsetting. You need no prior water experience as the one-day format is entirely classroom based.
This is an 8-hour course for those aged 18 and above.
The course covers the complexities and techniques of body recovery from shallow depth swiftwater environments. Developed by international experts and using the latest research to provide an evidence-based curriculum, this one course covers legal authorities, disaster victim identification, recovery incident management, decomposition, water related death investigation considerations, infectious disease control, psychological considerations, management of family and media, recovery management structures, evidential recording for law enforcement, professional standards and ethics, specialist recovery equipment and methods.
This course has been attended by law enforcement and SAR practitioners from all around the world and has become highly acclaimed. It covers the effects and considerations for both fresh (swiftwater and stillwater) and salt water-based body recoveries.
Located in Oxley, Brisbane, the Public Safety Training and Response Group headquarters
provides a realistic simulated environment to deliver accessible training courses.