Public Safety Training and Response Group is the preeminent Public Safety Training and Response Group covering all aspects of public safety. This includes disaster preparedness, emergency response, management and all other associated areas that give the community, the first responders, military, and the government the knowledge and resources to respond to incidents in a timely and efficient manner.
Public Safety Training and Response Group was created with the goal of developing better public safety practices for civilians, businesses, government agencies and the military. Public Safety Training and Response Group is all about saving lives. When a person is having the worst day in their life, knowing that there is somebody fully trained and equipped to be with them gives them great comfort and hope as well as a better chance of survival. We are a specialised, problem-solving organisation, striving to think outside of the box to solve real-world problems.
Public safety is the function that ensures the protection of people and institutions against threats to their well-being and to the prosperity of their communities. At Public Safety Training and Response Group, we aim to support this by utilising our skills and resources to develop best-practise solutions to problems. We are dedicated to preparing and helping individuals and organisations for the worst-case scenario, through education, training and providing our own network of responders.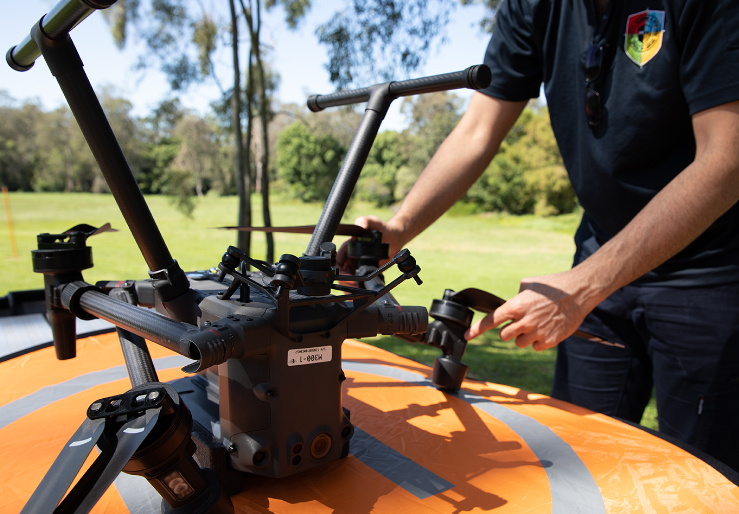 Our philosophy, one response: do it once, do it right,
is embedded in our education, training, and response programs.
Our mission is to empower and equip businesses and government bodies with the necessary tools to manage and respond to crisis. By sharing our knowledge and expertise, we can ensure that workplaces remain safe through providing the latest industry training, and that they are prepared for any worst-case-scenario.
With the best training, workplaces can confidently navigate the key steps in responding to an emergency or first aid situation. Specific skills-based training is critical to maintaining public safety and emergency response standards. Our Remote Pilot Licence (RePL) courses are Civil Aviation Safety Authority (CASA) certified.
Upon successful completion of our emergency response and first aid courses, trainees will have the necessary skills and knowledge to approach any crisis or emergency response situation.