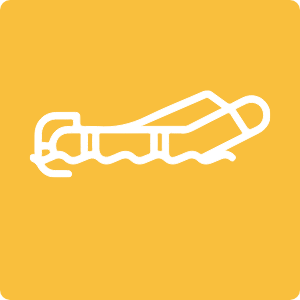 Undertake swiftwater and floodwater rescue and recovery
COST: Contact us for pricing
Leadership in water rescue. Learn how to undertake rescues and recoveries in flooding and fast moving water, generally as part of a rescue team. This course covers a wider range of rescue techniques that may be deployed from land or by entering the water.
You will learn the hierarchy of controls for Flood and Fast Moving water to ensure rescues are conducted with the highest safety controls in place
This course is for skilled operators; you are required to have previously completed PUASAR001 – Perform land based swiftwater and floodwater rescue and recovery.
Learn how to prepare for a rescue, assess the scene, develop primary and secondary rescue plans, use rope and mechanical advantage systems, gain access and rescue a casualty, remove a casualty from water, and conclude a rescue.
This is a 4 day -course comprised of theory and practical training. It is delivered by our professional, experienced instructors with a focus on hazard assessment and personal safety. Timing can be adjusted to meet the level of skills that participants may already have.
Located in Oxley, Brisbane, the Public Safety Training and Response Group headquarters
provides a realistic simulated environment to deliver accessible training courses.