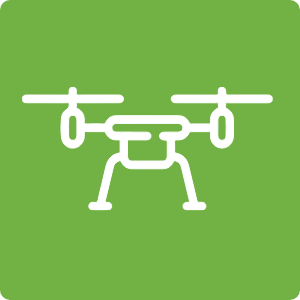 Upgrade Sub 7kg to Sub 25kg (RePL) Multirotor
COST: Contact us for pricing
Upgrade your sub 7kg multirotor licence to sub 25kg. If you already have an RePL for multirotor drones under 7kg, this course allows you to upgrade your licence to operate commercial multirotor drones, under 25kg.
You will gain experience flying drones in the sub 25kg weight categories in this three-day course, which combines theory and practical training for multirotor drones. This course also includes an Aeronautical Radio Operator certificate (AROC), teaching you everything you need to know to safely operate a drone and meet CASA's strict requirements.
AROC training teaches you how to operate a VHF airband radio to communicate with other aircraft operators, confidently using the aviation language used in the industry.
The RePL and AROC accreditation is for life so you will not need to renew or refresh your licence and certificate. For those already holding a AROC this component of the course may be excluded in recognition of your prior leaning.  
Attaining your RePL (Multirotor) sub 25 kg and AROC will allow you to pursue a career flying multirotor drones under 25kg for any business that holds a Remotely Piloted Aircraft Operators Certificate (ReOC).
Located in Oxley, Brisbane, the Public Safety Training and Response Group headquarters
provides a realistic simulated environment to deliver accessible training courses.